FREE Webinar: CAD-Repair for CFD Simulation
---
Are you a CFD engineer? Have you ever faced trouble doing meshing because of CAD issues like complexity in CAD model and CAD data loss while importing CAD geometry in CFD tools? Do you want to know how to do CAD repair and how to get geometry ready for analysis? Its necessity, process and how to do CAD-Repair? Being a CFD analyst do you want to know how to extract CFD domain and how to simplify the task of creating good quality mesh that is required for CFD analysis?
---
If these are some of the questions in your mind then learning how to do CAD Clean repair and good practices for dealing with dirty geometry is of prime importance in your journey as a CFD engineer.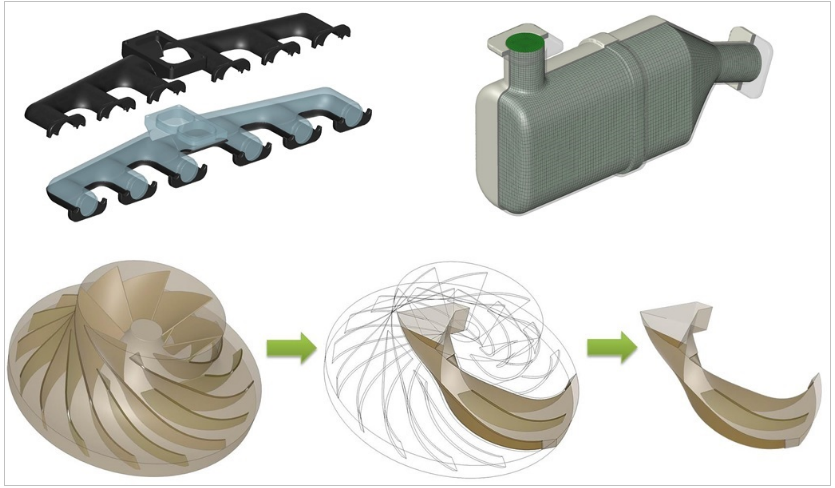 What is CAD-Repair ?
Preparing CAD geometry for a CFD simulation is nothing but a CAD-Repair. It is technique of dealing with dirty geometry by doing modification and simplification of CAD geometry
Need for CAD-Repair ?
Great CFD results require a good mesh, and you can't generate a mesh without the right geometry/domain. CFD engineers needs CAD-Cleanup because of following reasons.
Extract Domain for Analysis
Water Tight Geometry to generate Mesh
Approximate Geometry for the ease of meshing, without affecting flow physics
Simplify complex geometry into the appropriate granularity for your model
This webinar will discuss the most common CAD problems, how to fix them and preparing CAD geometry for grid generation. Also you will be provided with an advice on how to avoid geometry issues that can affect the process of CFD Analysis. At the end of the webinar, there will be a small demo on repairing a CAD Model using the pre-processing software, ANSYS ICEM CFD.

Content of the Webinar :
What is CAD-Repair? Need for CAD-Repair ?
Steps involved in CAD-Repair
CAD-Repair for Internal and External flows
Tips to handle complex CAD geometries
Efficient way of doing CAD-Repair
Watch Webinar Recording :
The webinar was conducted on 26 November 2013. Below is the webinar recording for those who missed the webinar.
Access : FREE (Using LearnCAx Account)
{modal index.php/en/?option=com_content&view=article&id=50}

{/modal}
{modal index.php/en/?option=com_content&view=article&id=50}

{/modal}
---
The Author
---
{module [327]}
---