Check this slide deck for more information.
Following image shows the functionality comparison of Creo Interfaces. Object Toolkit is future planned interface by PTC and yet to offered to customers.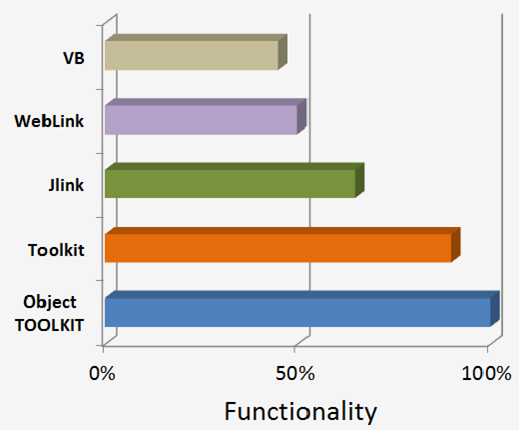 Creo Customization Interfaces
Slide Deck : PTC Creo customization using VB API - Lecture 1 - Overview Sandip Jadhav
---
The Author
---
Sandip is a successful serial entrepreneur in CAx space. He co-founded CCTech, Zeus Numerix, and Adaptive 3D Technologies in the span of last seven years. Sandip has more than 10 years of product development experience, in the field of CAD, CAM, CFD and Graphics simulations. He has done major contribution in conceptualizing, designing, and developing 3D CAD application, faceted geometry kernel, faceted Boolean, mesh generation software with automatic fluid volume extraction for dirty CAD and Point cloud meshing.

Sandip's passion for CAx development leads to six month's CAD development program at CCTech which created 100s of CAx developers. Prior to entrepreneurial pursuit Sandip was employed with SolidWorks through 3D PLM Software, where he held the position of Sr. Developer in Part Development Team. He holds M.Tech. in Aerospace Engineering from IIT Bombay. Sandip is also the National Award winner for Mechanical Engineering Design.
---